Testimonials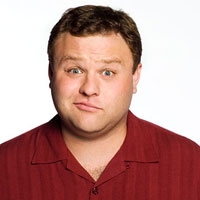 "Brad Trackman is a master of teaching the standup technique. If it weren't for Brad, I wouldn't be where I am today. Brad taught me the essentials of comedy -- like: moving the mic stand, coming through the curtain smoothly and standing in the spotlight correctly. As far as Off stage advice-- Brad gives you the essentials : why you should never use the condiments in the comedy condo fridge, pretending to like the owner of the club and always eating your vegetables (good advice for people who aren't involved in comedy as well). On stage, Brad is funnier than you'd think... His setups are superior to most people's punchlines and his topic transitions garner deafening applause.

He's a true American.

I know some of this seems unrealistic... Or even silly, but the truth is, I don't remember who Brad is.

The real truth... if I were to do an impression of the best comedy coach/teacher it would be Brad Trackman."
- Frank Caliendo
Frank TV, FOX NFL Sunday, Tonight Show With Jay Leno,Last Call With Carson Daly, Jimmy Kimmel Live, Comedy Central Presents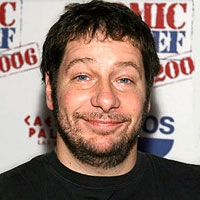 "Brad is hilarious, and he really knows the stand-up comedy business. You can learn a lot from this guy."
- Jeffrey Ross
Numerous Comedy Central roasts, Lopez Tonight,Late Late Show With Craig Ferguson, Tonight Show With Jay Leno,Along Came Polly, and The Aristocrats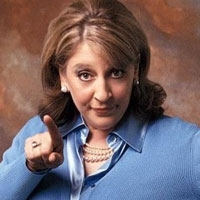 "When it comes to Brad Trackman, the old adage 'Those who can't do, teach,' couldn't be less true!! The way to learn comedy is from a pro -- someone who's seen it all, been through it all, and become a success in spite of it all. Brad is one of those pros. Whether you're a true beginner or someone who wants to take his comedy to another level, my friend Brad is the guy to help. Experience speaks for itself, folks, and that voice of experience and expertise is Brad Trackman."
- Lisa Lampanelli
Comedy Central Presents, numerous Comedy Central roasts, Tonight Show With Jay Leno, Lopez Tonight, Chelsea Lately, Drillbit Taylor, and The Aristocrats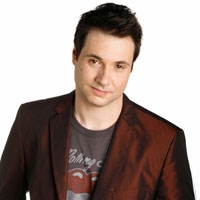 "What makes Brad Trackman such a good teacher is he walks the walk. A nationally touring comedian with over 15 years of experience and countless television credits, nobody is more qualified to talk the talk than Brad Trackman. However he can't sing for shit."
- Adam Ferrara
Host of Top Gear, FX's Rescue Me, ABC's the Job, The Tonight Show, Late Show with David Letterman, and an hour long Comedy Central Presents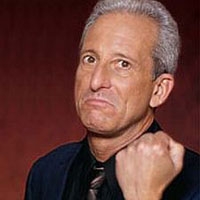 "Brad Trackman has worked with me on dozens of jobs across America. I've requested him and have worked with him in Vegas, New York, San Francisco, D.C., Cleveland and Los Angeles, just to name a few. I never have to worry with him. Audiences are always blown away by his original comedic charm."
- Bobby Slayton
American Comedy Award winner, HBO One Night Stand, Tonight Show, Conan O'Brien, Howard Stern, Dream Girls, Ed Wood, Waynes World 2, The Aristocrats, & Bandits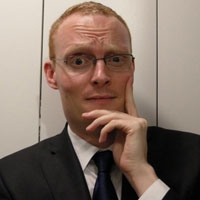 "Brad Trackman is simply the best comedy teacher. I had the pleasure to study with him and two years later I made my debut on The Tonight Show with Jay Leno."
- David Baker
The Tonight Show with Jay Leno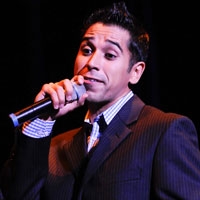 "7 years ago, Brad invited me into his home and spent hours going over his comedy philosophy and reviewing my notes. He truly went above and beyond his role as teacher/mentor. I definitely recommend his class. Do it!"
- Erik Rivera
The Tonight Show with Jay Leno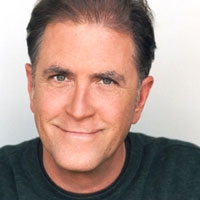 "I've worked with Brad Trackman many times in all types of venues. He consistently kills and has a great ear for comedy. His insight into the craft is dead on. That's all you really need to know."
- Allan Havey
HBO one night stand, Countless appearances on the Late Show with David Letterman, Seinfeld and Curb Your Enthusiasm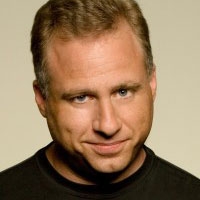 "Finally! A comedy teacher who is actually funny! When I need someone to get the job done, who is funny and clean, I call Brad Trackman. A class act. No pun intended."
- Johnny Lampert
Owner/President Headline Entertainment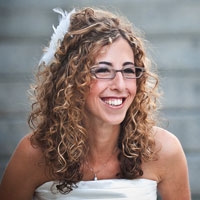 "I have worked with Brad Trackman for almost 10 years. Not only is he a talented comedian, but as a comedy instructor he is fantastic. He has a deep passion for the art of stand-up which carries over into his teaching. The students not only get to learn about comedy but they learn it from a true professional."
- Allyson Jaffe
General Manager, DC Improv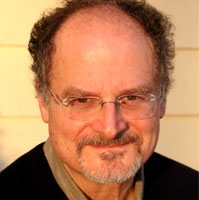 "Brad Trackman is that rare combination of a first rate stand-up and a first rate stand-up comedy teacher. He was an integral part of the stand-up faculty at the American Comedy Institute. I value him as a performer, as a teacher, and as a caring human being."
- Stephen Rosenfield
Director - American Comedy Institute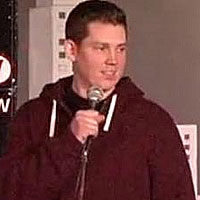 "A year and a half ago I had never done stand-up, and had no idea how. Fast forward to today, and I am getting paid for shows and even opened for Dana Carvey. I owe it all to Brad Trackman. The knowledge and confidence Brad left me with is something you can't put a price tag on; he's an excellent teacher who truly wants his students to succeed. If you're serious about trying stand-up, do what I did, stop dreaming about it and take Brad's class."
- Marty Regan
Student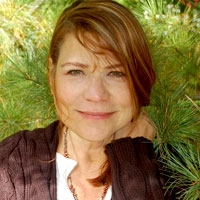 "As you know, I took your class because I thought that literary readings were kind of boring and I wanted to be more in demand as a speaker/reader. And so, this past weekend I did a reading in Baltimore--my first since your class and it was to be a test run for both my presentation and my new book. It was a small venue, an art gallery in a bank. What I didn't know was that the owner of the art gallery was middle-Eastern and rather stern. The crowd was at least half middle-Eastern and very self-serious and most had come to listen to this Persian male artist talk about his paintings and play the zizzer or something. I had altered the routine I had done in your class to fit the chapter of my new book that I was reading: shortened it and made it a little more pertinent, but still planned to talk about drugs and guns and testosterone and estrogen. to make matters worse, the person who invited me told me since it was so close to Halloween, some people would be in costume. Naturally I was the only one. I had little devil horns on and a reading jacket and a pipe. I pushed all the wrong buttons just by showing up looking like that. The male artist wouldn't even talk to me. I was the headliner and so before me there was a poet who sat to mumble his poems and the artist talked with the gallery owner in very soft tones and I thought: I am so screwed. I had no idea what the cultural norms were, but it was like being in church. so, then, I was the speaker after intermission and I thought, well, I might as well go down in flames instead of smoke; I'm doing what I planned. And, unbelievably, I killed! When I told a joke about testosterone being the really dangerous drug in society, one of the middle-eastern women interrupted me and said, "Did you say, testosterone?" and when I said yes, she put her head back and laughed and so did all the other women. It was unbelievable! The owner of the gallery gave me one of her drawings and made me promise to come back and my host told me later (I had to leave to get back to Allentown) that everyone said it was best reading they ever had. Humor is the great equalizer. Your class made me a better speaker, more entertaining speaker, and really that's what it's all about. People want to be entertained. Thank you for your class."
- Bathsheba Monk
author of "Nude Walker"
""We looked for the best comedy coach to train our guys in one day and have them ready to perform that same night. Brad Trackman exceded our expectations. He's the very best! ""
- Adam Paul
Executive Producer of MTV's "The Buried Life"
"Imagine this, a bunch of Wharton geeks, with no jobs want to do stand-up. Very little experience from this ragtag group of 10, in less than a month Brad Trackman took us from no material to a full 1 and a 1/2 hour show, that we sold out. Reviews from the audience included "surprisingly good" and "you sure you haven't done this before". As Co-President of the Wharton Comedy Club, the best idea I have had in my tenure was hiring Brad to help us out. He legitimized our club and our content. If he can take a bunch of suits and make them comics, he is more than a comedian, he is a magician."
- Julia Henderson
Wharton School of Business/University of Pennsylvania
"Brad Trackman has been Cody's (age 17) comedy teacher/mentor for the last 3 years. Cody's comedy has blossomed to the point with Brad that he now can put-on his own show. I am ever so grateful to Brad for helping our son reach his goals. I'd encourage any young performer/writer who feels the call of comedy to give Brad Trackman a call first. He's the reason why Cody is today - still pursuing the call of comedy!"
- Julie Hart
Student's mother
"I wanted to thank you for what you and your wonderful classes have done for my son. As you know I went through a bad marriage and a worse divorce to escape a violent situation. He placed himself in the middle of everything as lots of kids do and claimed responsibility for everything including fixing and protecting me. I took him though counseling, doctoring, medicating...church, activities, family therapy, individual therapy - you name it, I tried it. He was withdrawn, depressed, lonely and had the lowest of self confidence.

Now I know this may sound unbelievable but what you did for him in four weeks with the Comedy classes did more for him than anything I tried! He gained confidence, self assurance and not to mention better observation and writing skills. He said it was such an incredible high to be up there and have all those people watching and listening to him. And the fact that he was able to make people laugh was just the best experience. He still talks about you and the classes and we have talked about how much better he became after his stand up night. He is at Gloucester County College getting all 'A's, has a sweet little girlfriend and is happy as can be!

So I just wanted to say THANK YOU - you are BETTER than a therapist!"
- Catherine W.
Student's mother
"With Brad you get a double threat. A teacher, who also happens to be a headliner. After one session with Brad, I doubled my material and got booked for paid work. If your serious about being a great comic, see Brad Trackman. If Brad cant help you in your comedy quest, maybe you should buy two drinks and watch instead."
- Josh Barclay
Student
"Whether you're a beginner or already out there Brad Trackman will take you to the next level in your comedy career. Because Brad is a working Stand-Up Comic he has first hand knowledge of what works in the clubs. He also offers invaluable insights into the business of comedy. Anytime in my career when I feel stuck I turn to Brad Trackman. He has taught me how to evaluate what is happening in my life and to turn it into personal funny material. Most importantly Brad will help you take a good idea and turn into a GREAT joke. After working with Brad my material has gone from getting 'B' laughs to getting 'A' laughs every night. Brad is not only a wonderful comic but he is a wonderful teacher. If you want to get good you want to learn from Brad Trackman."
- Lexi Cullen-Baker
Student
"Working with Brad Trackman will only make you a better comic. Brad understands what it's like to have the dream of being a professional stand-up and how to work from the ground up because he's been there. He has the right combination of constructive criticism and candor that helps you get to your best material first. As a national headliner, Brad has his fingers on the pulse of American comedy, a resource that makes him invaluable to anyone who wants to be a comic. He's a brilliant writer and performer whose best skill, beyond knowing what is funny, is helping comics be as efficient as possible on stage and throughout the writing process. If you want to become a better comedy writer and performer, you should work with Brad Trackman; it's as simple as that."
- Paul Murdock
Student